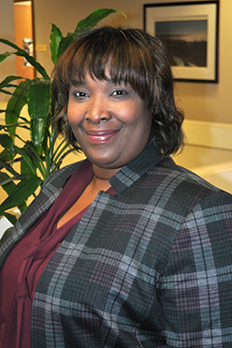 Chastity E. Benson, President
Chastity Benson currently serves as the California Counties Foundation Director of Operations and Educational Services for the California State Association of Counties (CSAC). In this role she is responsible for directing the operations of the Foundation, including overseeing and implementing educational programs specially tailored for elected county officials and senior staff throughout the state.
She has spent her career working for various public sector organizations, including four years with the California Department of Finance as the Assistant to the Director where she functioned as the liaison to the Governor's Office, Constitutional Officers, the Legislature, and many external stakeholders. Prior to that, she served as the Member Relations Coordinator for the California County Superintendents Educational Services Association where she managed the association's conferences, events, and marketing/promotional materials.
Ms. Benson credits her mother, Mary Benson, for her commitment to public service. For over 30 years, her mother dedicated her life to improving the lives of children and families as a member of the Resource and Referral unit at Child Action. Her mother's commitment was an inspiring example of service that prepared Ms. Benson to embrace the core values of civic responsibility and become a caring, responsible, and contributing member of her community.
Ms. Benson received her Bachelor of Science (BS) degree in Business Administration from William Jessup University.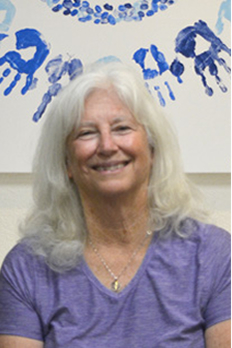 Jaclyn White, Past President
Jaclyn White joined the Child Action, Inc. Board of Directors in February 2016, and has been serving as President since 2018.  No stranger to Child Action, Inc., Jaclyn worked at Child Action for 36 years originally hired as a Resource Specialist in 1978.  She retired in 2014 after serving as the Director of the Child Care Resource and Referral Program for many years.   She earned a Masters of Education degree from the University of Illinois and was an adjunct instructor at American River College for twenty years teaching courses in Child Development and Adult Supervision.  In 2010 she and members of the Child Action, Inc. Resource and Referral Program were certified as Brazelton Touchpoints instructors.   She brings a wealth of knowledge on early childhood issues, as well as an in depth understanding of Child Action's services and history in the Sacramento community.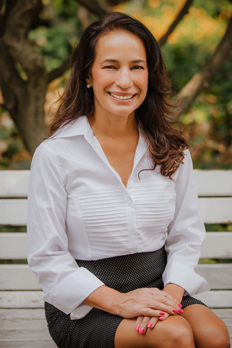 Marie Jones, Vice President

Marie Jones is a full-time professor of Early Childhood Education at American River College. She is dedicated to building an early education workforce that is competent, equity minded, and both understands and values the critical role families play in their child's life. She has served as Department Chair and on committees dedicated to student success and is currently participating in the Equity Action Institute in an effort to better understand the role she plays in promoting or inhibiting equity in her personal life, professional work and within the college classroom.
She has been an active member of the early childhood education community for 30 years, served as a Family Child Care provider, Site Supervisor, and Mentor Teacher at the American River College Child Development Center, District Liaison for SCOE, College coordinator for the California Early Childhood Mentor Program and Seminar Facilitator for community mentors. She has been involved in several education videos and served as an advisor and contributing writer for Volumes 1-3 chapter 1 of the California Early Childhood Curriculum Framework.
Marie holds an Associate in Arts (AA) in Early Childhood Education (ECE) from American River College, a Bachelor of Science (BS) in Nutrition from California State University (CSU) at Chico and a Master of Arts in Child Development from CSU Sacramento and is honored to serve on the Child Action, Inc. Board of Directors.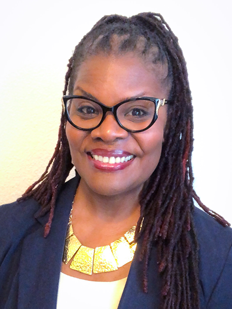 Erica Morgera, Secretary

Erica Morgera has been a dedicated public servant, employed by the State of California for more than five years. To date, she works for the California Department of Human Resources (CalHR). As a Process Improvement Project Manager, she is responsible for managing the most complex and sensitive process improvement projects. Using Lean, Lean Six Sigma, project management, and process improvement methodologies, her unit streamlines CalHR program processes to better serve the needs of the public and state agencies. She earned a Masters of Education, specializing in Family and Community Services from Ashford University in Iowa. Currently, she is a doctoral student in the Suzanne Dworak-Peck School of Social Work program at USC.
In her personal life, Erica has been committed to community service endeavors for more than twenty years. She is passionate about improving educational outcomes for under-served youth and initiatives related to marginalized communities and social justice. Erica serves as board secretary of the Sacramento chapter of the National Pan-Hellenic Council made of up the Divine Nine, the nine historically Black fraternities and sororities. She also serves as the Epistoleus (historian) for the illustrious Eta Alpha Sigma Alumnae Chapter of Sigma Gamma Rho, Incorporated. Erica is the proud mother of three sons and wife to her soulmate of twenty-five years.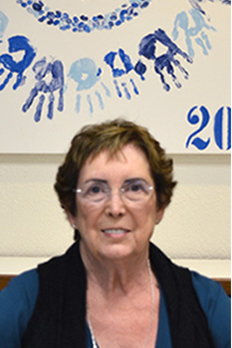 Diane Cromwell, Treasurer

Diane Cromwell has participated on the Child Action Board for the past twenty plus years serving in a variety of board positions. She is retired from Los Rios Community College District – American River College where she was the Child Development Center Supervisor for twenty three years. She also was an Early Childhood Educator of the students attending the college. She served on many Child Development local and state committees with the State Department of Education, county office of education and department of social services. She prepared herself for this career with her education first at American River College then Sacramento State for her Master's in Education, Early Childhood Education. She is a graduate of the Infant/ Toddler Caregivers at West Ed.  Currently she spends her time consulting programs, caring for her great nieces and nephews. And her first love quilting.  She has been married for 50 years to the love of her life.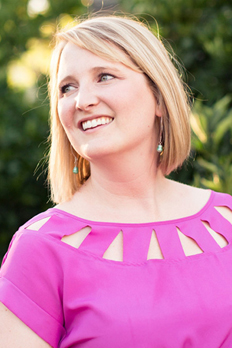 Alicia Leupp Hanley, Director
Alicia Leupp Hanley specializes in developing strategic communications solutions for integrated public education and behavior change efforts. Alicia is currently a managing supervisor at Runyon Saltzman (RSE), a full-service communications firm based in Sacramento, where she leads teams to develop and implement communications campaigns on a range of social and public health issues, including early childhood development, oral health, tobacco and cannabis cessation, maternal and infant health, water conservation, and childhood obesity, to name a few.
Alicia provides expertise in strategic communication planning, brand and message development, identifying audience insights, event planning, toolkit development, community outreach, and campaign evaluation. Notably, Alicia has worked extensively on campaigns to reach California's diverse communities and hard to reach audiences, thoughtfully engaging stakeholders and testing materials within communities to ensure message relevance, sensitivity and impact.
Alicia holds a master of communication management degree from University of Southern California, Annenberg School for Communication, with a concentration in marketing, health and social change. She received a bachelor's degree in American studies and English from University of California, Davis.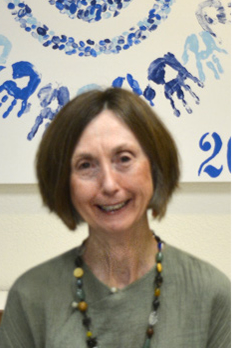 Mary Jane Maguire-Fong, Director
Mary Jane Maguire-Fong is a retired professor of early childhood education, having served 25 years on the faculty at American River College. As an author, speaker, and consultant, she continues to work for the benefit of young children, their families, and the early childhood professionals who serve them. Mary Jane is a consultant for the WestEd Center for Child and Family Studies and serves as faculty for the Program for Infant-Toddler Care. She has been a preschool teacher, an infant center director, and an administrator for early childhood programs in the migrant farm worker community.
She is the author of the 2015 Teachers College Press book Teaching and Learning with Infants and Toddlers: Where Meaning Making Begins. She was a contributing writer for the California Department of Education (CDE) Infant/Toddler and Preschool Curriculum Frameworks and the WestEd book Concepts for Care: 20 Essays on Infant/Toddler Development and Learning, and co-author of the CDE 2017 publication The Integrated Nature of Learning.
Mary Jane holds a Master of Science degree in child development and a Bachelor of Arts degree in psychology, both from the University of California, Davis, and holds certification in Infant-Parent Mental Health from the University of Massachusetts.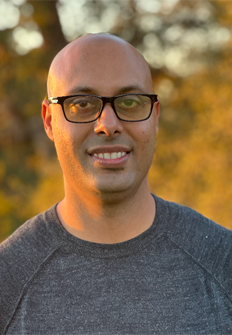 Harmit Pabla, Director
Harmit Pabla manages a childcare center in Rancho Cordova, California. He is passionate about working with children to strengthen early childhood education so they can prosper in future. He holds a Quality Assurance position in a fortune 500 company where he implements Lean Six Sigma methodologies to improve process and procedures.
Harmit Pabla graduated from California State University, Sacramento with bachelor's degree in finance, Risk Management, Insurance and International Business. He has obtained a Lean Six Sigma Black Belt certificate from Villanova University.
With over 10 years of automation experience in working in Silicon Valley. Harmit Pabla believes in utilizing technology to automate manual procedures to reduce errors and labor.
During his spare time, Harmit Pabla enjoys spending time with his wife and children. He also enjoys outdoor activities i.e. camping and hiking.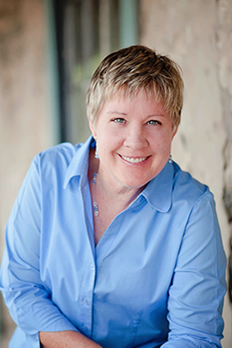 Tracy Tomasky, Director
Tracy Tomasky believes that everyone is a leader, whether in your organization, community, home or leader of your own self. As CEO and leadership coach in her company, Leaders Evolving, Inc., she works with individuals, businesses, and organizations to enhance those abilities and develop approaches to leadership that make a long-lasting impact. She is committed to helping her clients discover their courage to lead with integrity, authenticity, and a strong connection to their team.
Throughout her 30 year career as a key executive in business and education, Tracy learned firsthand that successful leadership relies on successful relationships. As a valued education director, she led a large school district department serving 4,200 children and families for more than 10 years. She has served in leadership roles for local, statewide, and national organizations and board associations.
Tracy is the author of The Conscious and Courageous Leader; Developing Your Authentic Voice to Lead and Inspire. She believes that the most effective leaders are driven by their core values, and she is currently demonstrating that in her commitment to social justice work as a leader with several organizations in Northern California.
Tracy Tomasky holds an Ed.D. in Organizational Leadership from the University of LaVerne. To learn more about her work, please visit: www.tracytomasky.com.